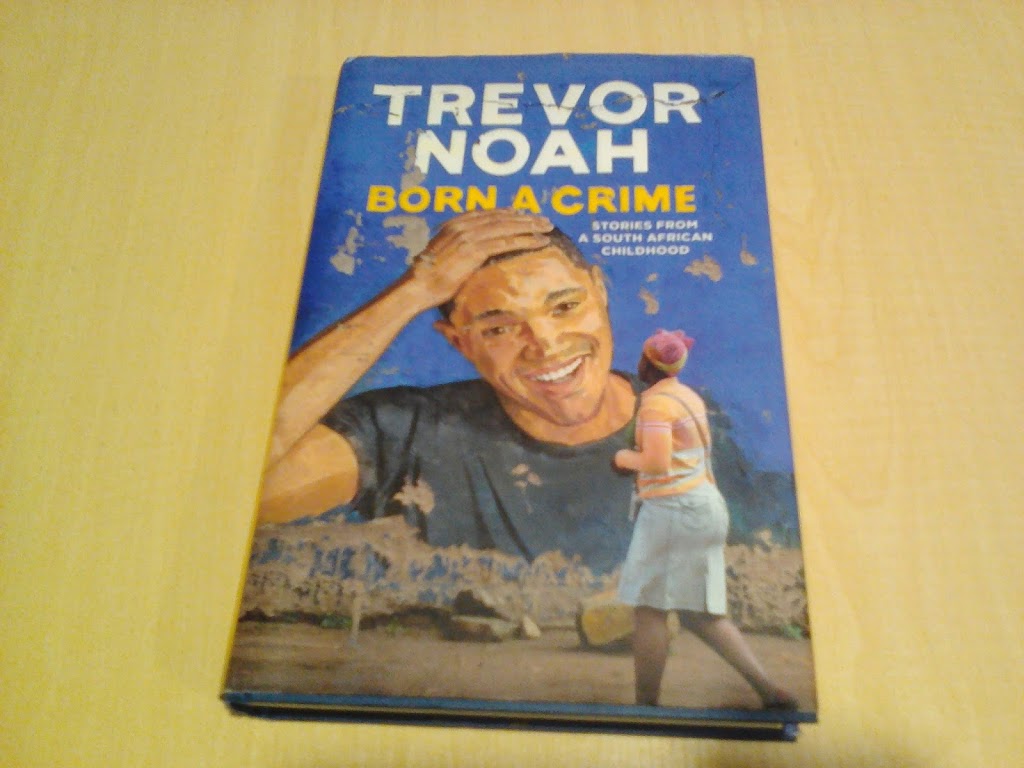 I have not blogged in about a month and thats not because I have been busy; I have just been out of sync with almost everything. At some point, It all just kind of fell flat for me and I had to always make "super" extra effort to get anything done.
I let go for a while because I dint immediately know how to deal with the situation. I always had to literally drag myself to do the much I could during this period. However over the last few days I felt my spunk brewing again. This started after watching an episode of shark tank where
Mark Cuban
asked an entrepreneur – "What's your grind? " Mark Cuban's definition of grind being getting yourself out there and selling your business, controlling your destiny in business by putting yourself out there to sell whatever business you are into. Basically, taking control and doing what needs to be done.
I have since resumed the book I was reading;
Trevor Noah's "Born a crime"
. I won't call myself much of a reader, I manage to read 3 at the most 4 books a year, however, this is the best book I have read in a while. I am yet to finish reading but I get a good laugh every time I pick it up, The book is about
Trevor Noah's
life growing up in South Africa, It contains lots of harsh realities narrated with comic effects. If you love a good laugh, this is the book for you.
I have not stopped laughing
I have also been able to do an initial set up for my
Hubspot CRM
(Customer Relationship Management)
tool
.
I am working to build corporate governance for my business and customer management forms a major part of the process. I have combed through the various parts of the Hubspot CRM website, there's quite a lot that can be done with it, Here's a few things I have achieved so far from using it –
Landing Page – Hubspot CRM
Hubspot CRM
is free to access. Once I signed up, I clicked on contacts then migrated my contacts to the platform; you can do this by importing your contacts – (click import) or adding them manually – (click add contact).
Migrating contacts
After this I customized (created) a few property groups and properties that fit my business – (click on setting at the top of the page, then properties on the left side and then click create property or property group, depending on which you want to do). Inputting alot of this information gave deep insights on how customers interact with my business.
Creating property and property groups
Created Property group and properties
I also installed the Hubspot CRM tracking code on my website, I hope to use it to create lead flows which can be used to gather relevant audience data ; this can in turn be used to develop suitable facebook adverts – ( Click on sales at the top left of the main page, beside dashboard, it will dropdown to show sales and marketing, click on marketing, it will take you to a page, follow the instructions to install the tracking code from hubspot on your website/blog) .
Installing tracking code on website
As mentioned earlier, I already combed through the Hubspot CRM website; I discovered a lot that is beneficial to my business and other SMEs . I applied some of these discoveries already, will do more over the next few days; Overall, here's a list of some of the things you can do
–
Migrate all your contact and contact activity to one plaform, this information can be easily used to determine how they interact with your business. With this knowledge, you can do things like segment your customer/client base to create appropriate deals that significantly increase revenue.
–
The sales / marketing dashboard can be used for goal setting, it can also be used to measure and monitor contact activity, growth in revenue, sales performance…..
–
You can install a hubspot tracking code on your website or blog to create lead flows which can be in turn used to develop suitable facebook adverts for your audience.
–
You can also sync Hubspot CRM with your social media accounts, emails , website/ blogspot for analytics and how to apply it.
–
Organise tasks such as schedule meetings and close deals
–
You can also create user logins for your team members that way its easy to always keep tabs and bring all the team is doing together.
I know this has been a long read, however, I hope its worth it.
Hubspot CRM is a great sales and marketing tool that's mostly free, the free version is enough to significantly grow your business; even when you need to achieve more you can upgrade to a paid version. If you want to work or improve on sales and marketing, this tool should help regardless of what phase your SME (small and medium enterprise) is at.
What do you think of Hubspot CRM? Check it out and Share your thoughts….
Yours truly,
F.O (The Entrepreneur ).